In architecture a corbel is a structural piece of stone, wood or metal jutting from a wall to carry a superincumbent weight, a type of bracket. A corbel is a solid piece of material in the wall, whereas a console is a piece applied to the structure.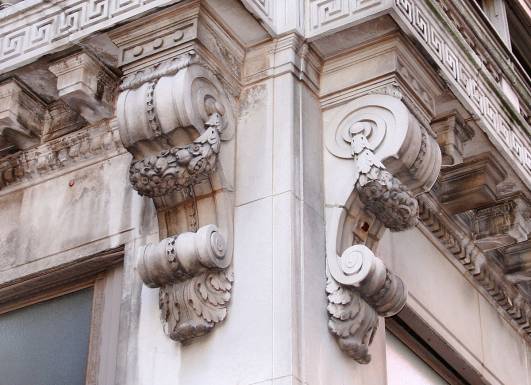 A cornice (from the Italian cornice meaning "ledge") is generally any horizontal decorative molding that crowns a building or furniture element – the cornice over a door or window, for instance, or the cornice around the top edge of a pedestal or along the top of an interior wall.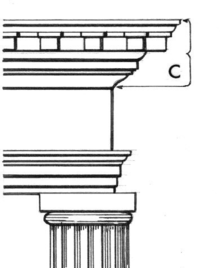 The notch cut into rafters to allow proper seating on the plate.