Luckily, the education and examination requirements in cosmetology for SC and Texas are very similar so it should be an easy process.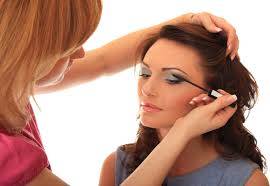 If you look at
http://www.beautyschoolsdirectory.com/faq/license_sc.php
, you will see that your current state are offering help with forms for moving to different states so it may well be worth contacting them.
I looked at the Houston licensing website and they say that you should contact your current state (in your case SC obviously) just to tie up loose ends I guess, and to check that you have performed all the legal requirements.
However, the form you need to fill out to get your Texas license is http://www.tdlr.texas.gov/cosmet/forms/COS003%20Cosmetology%20License%20By%20Reciprocity%20Application.pdf
Just in case you want to check for yourself that your state requirements are similar enough to the Houston ones, the website I found the information on is http://www.tdlr.texas.gov/cosmet/cosmetstates.htm
You don't say that you tutor, so I assume that is not something you need to apply for, but just in case, the form for that is also on the above website.
Good luck with your move :-)