3 Answers
I always fancied that I could be a tree surgeon.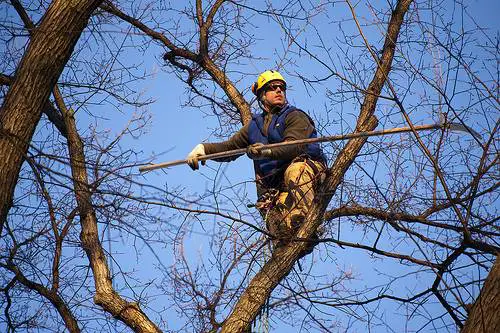 If there was some sort of apocalypse that made my career in the IT industry redundant, then I could see myself retraining in tree surgery to a professional level.  At an amateur level I enjoy lopping and chopping branches, and really like the great outdoors.  Being a bit apprehensive of heights, I think that I would be suitably cautious when climbing trees full-time, but without suffering from the 'fear factor' that this sort of work would induce in a lot of people.
Not only would this be a great outdoors job, it would also require a fair amount of common sense and independent thinking.  I don't think that it is the sort of work that I would tire of mentally, as every job would pose its own unique problems to be resolved through logistics and some sensible planning.
Doing this sort of physically intensive work could prove to be too much for me, though, and I would be particularly upset if it affected my ability to enjoy my primary leisure pursuit of cycling and cycle racing.